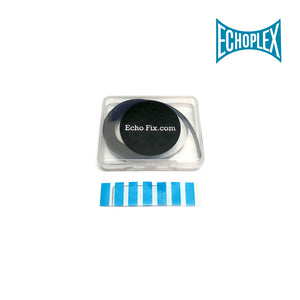 Reviewed by Canyon Road G., from United States
Verified Buyer
I recommend this product
Reviewed by Akira A., from Japan
Verified Buyer
I recommend this product
Reviewed by Sams Pedal C., from Switzerland
Verified Buyer
I recommend this product
Super tape and service
Great products and excellent customer service!
Reviewed by Sean D., from United Kingdom
Verified Buyer
I recommend this product
Great sounding tape!!
I'm based on the U.K. and really struggle finding good tape for my Echoplex EP-3.
I bought 2 spools for reloading my cartridge at home and it sounds great! Delivery was fast too considering it came from the other side of the world.
I'd definitely recommend Echofix if your looking to add some spark to your vintage tape gear.